CUSHIONS & PILLOWS
Our expert production staff will create high-quality cushions that will restore the look and comfort of your outdoor furniture. Replace worn, frayed, or faded cushions on your existing chaises, chairs, and benches, or add new throw pillows, pool pillows, seat pads, and cushions.
All cushions are manufactured with high quality production methods to give each cushion the perfect comfort and loft
Multiple thicknesses and a limitless array of shapes and sizes are available
Fill:

Polyester fiberfill, densified fiber, standard outdoor foam, and reticulated foam
Fabrics:

Available in a variety of grades from polyester to acrylic to COM.
Welts:

in self or contrasting colors
Cushions can be secured to furniture by standard
fabric ties, Velcro tabs or fabric covered elastic
Chaise Cushion options include hoods to attach over top of frame or headrests
Custom details and options, such as notching and tufting, are available upon request.
For detailed instructions on how to measure existing cushions and furniture for replacement cushions, visit the Learning Center or watch one of our helpful Youtube videos on how to properly measure existing cushions to order replacements that will fit correctly.
Cushions are available in a wide variety of standard sizes. For custom cushions, simply provide us with a sample or template of your existing cushions or pads and we will produce pieces in matching sizes.
We manufacture cushions for use on every type of furniture including woven, sling, strap, cross strap, wrought iron, aluminum, teak, wicker and rattan.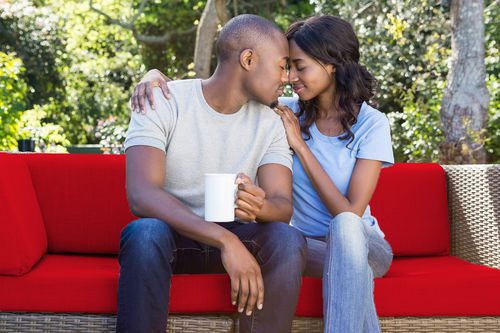 All styles are available with or without a Welt. When welted, a Box Cushion is typically made with a Double Welt.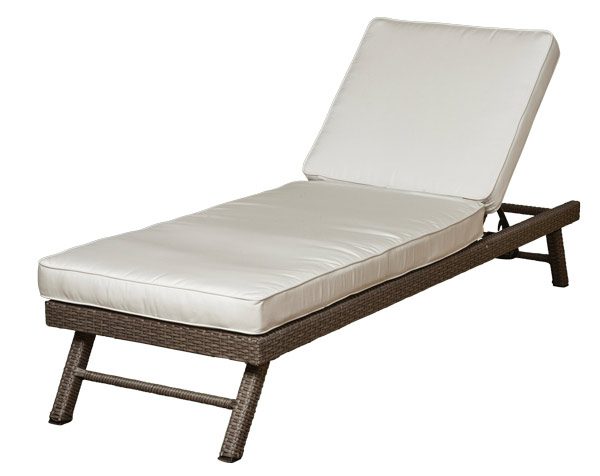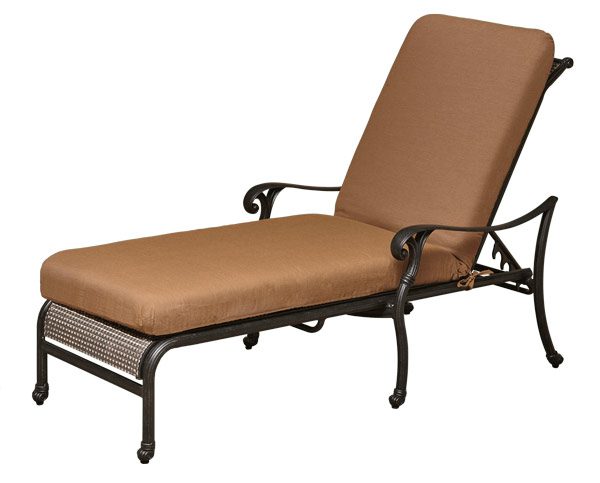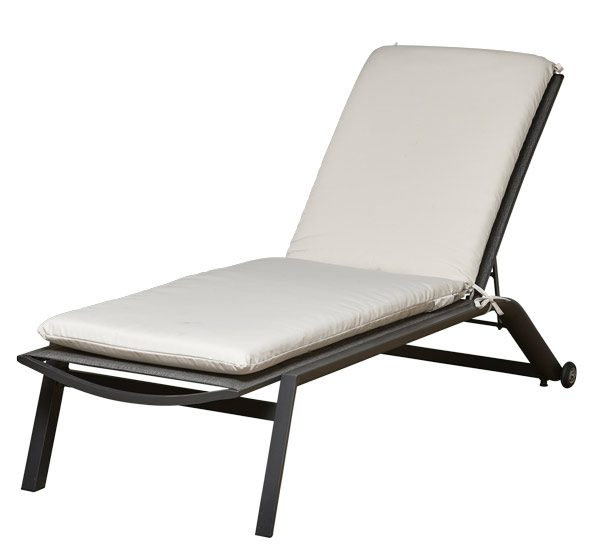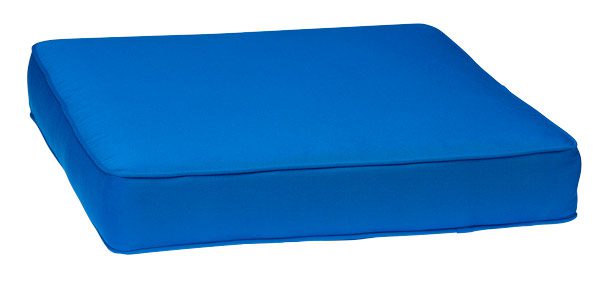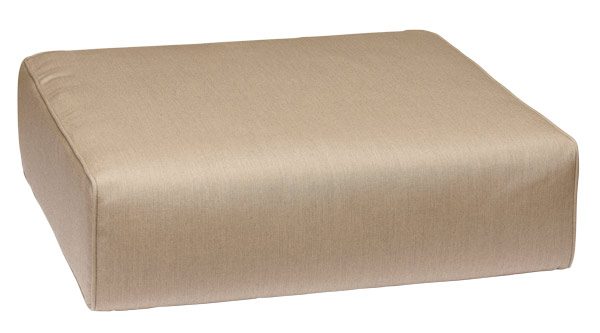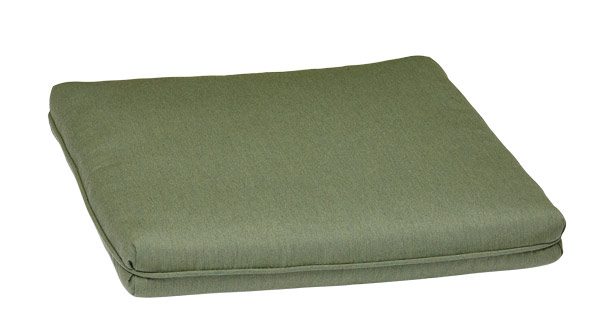 Beyond the three basic cushion styles, FiberBuilt's skilled construction team manufactures cushions to meet your every custom need.
Some cushions are made with built-in details such as sewn-in Straps connecting the seat cushion with the back pillow.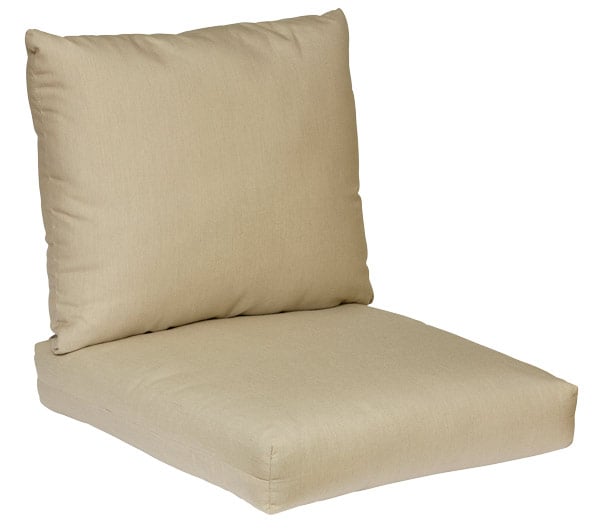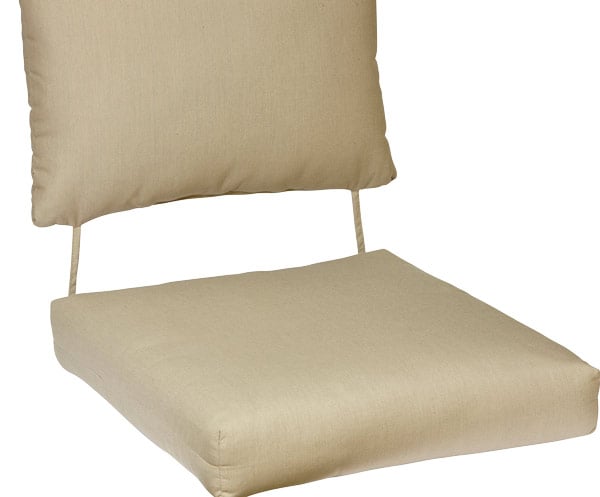 Other styles are hinged and seat and back cushions are attached.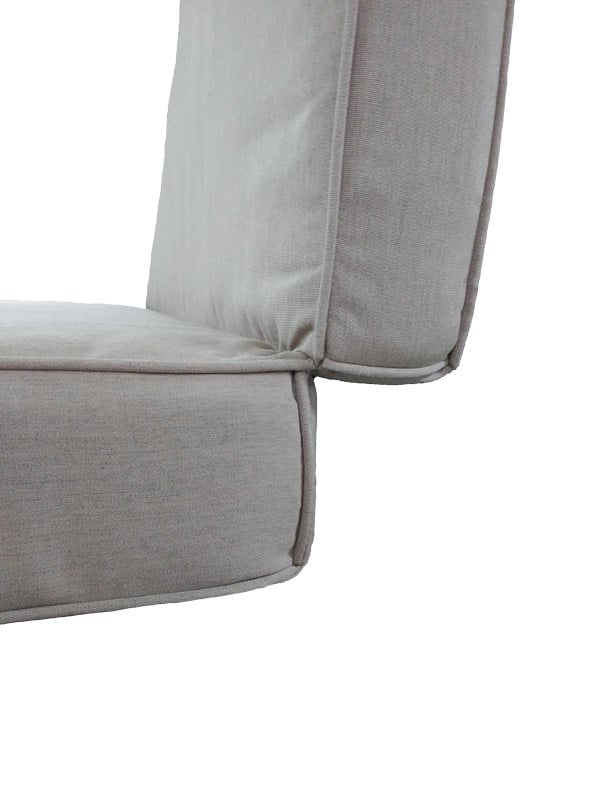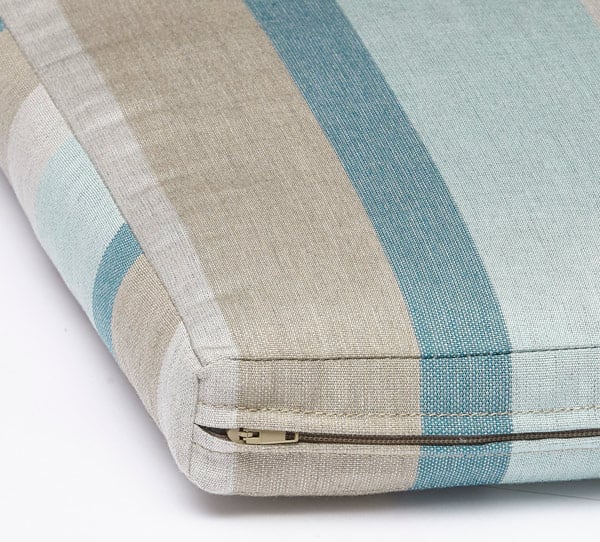 All cushions produced for use in hospitality or contract locations are made with a zipper so the fabric can be removed for cleaning or the foam/dacron fill can be replaced.
The zipper is an option for residential cushions and must be requested.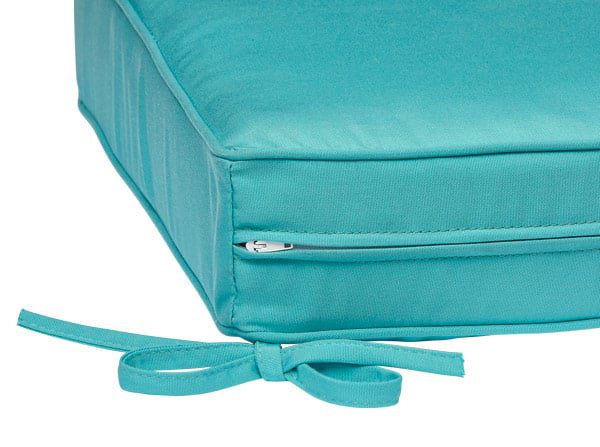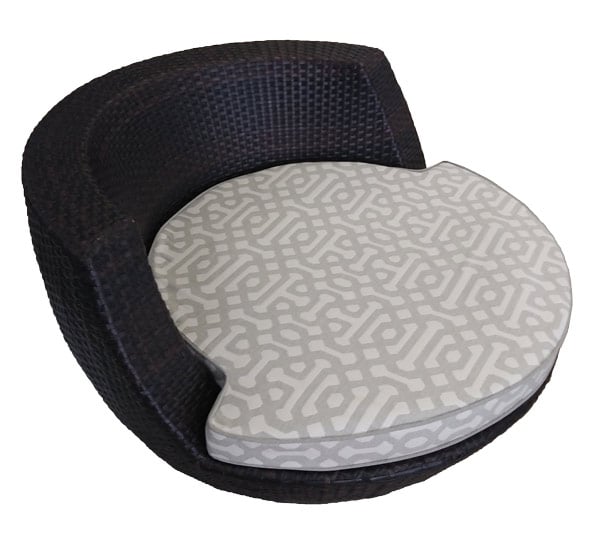 Some replacement cushions are needed for furniture with notches.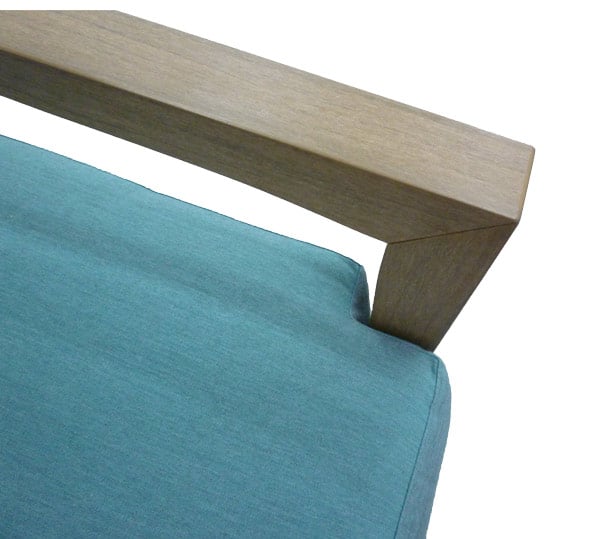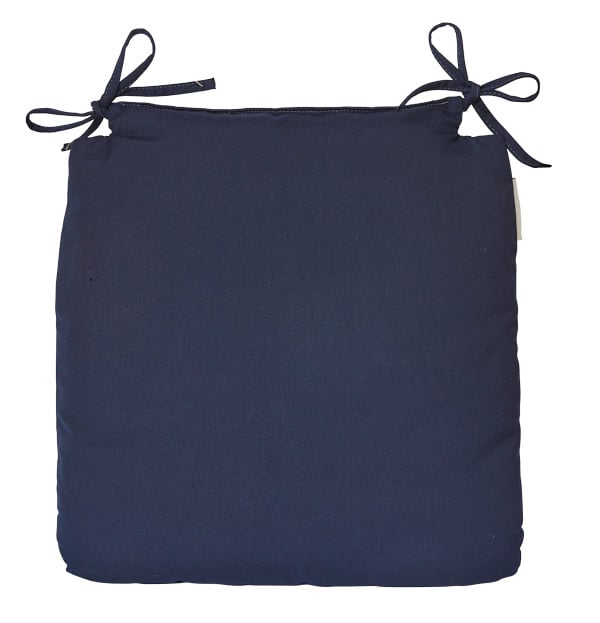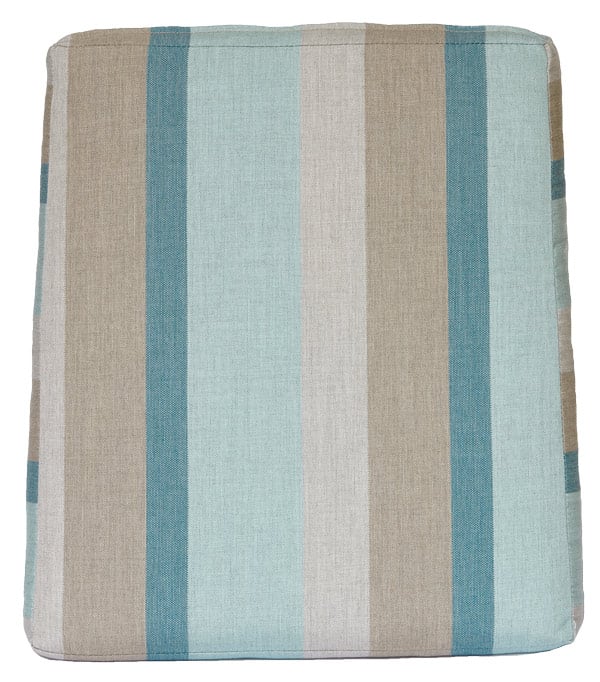 To fit the furniture's seat, some replacement cushions need to be tapered – narrower in back, wider in the front.
Variations on Chaise Cushion styles include: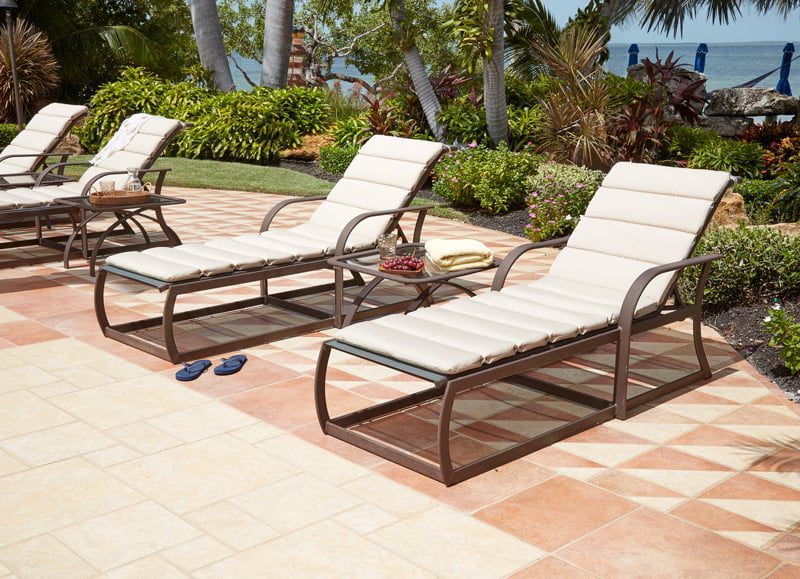 Knife Edge Channel Chaise
Can be rolled up for storage with sewn-in ties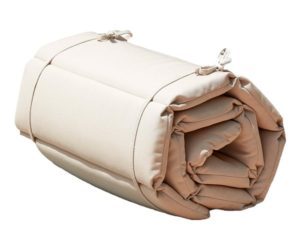 Cartridge Style Knife Edge Chaise Cushion with Ties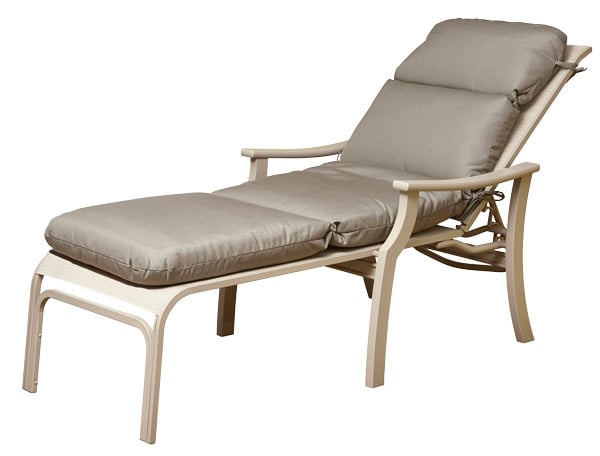 Knife Edge Chaise Cushion with Hinge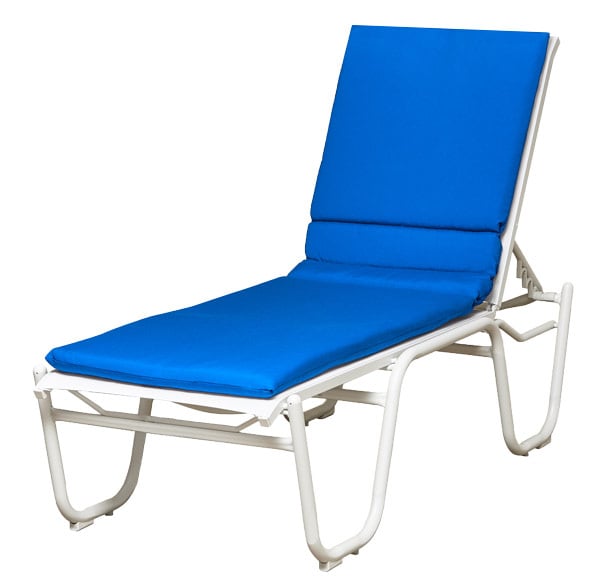 Cushion Securing Option
Not all cushions require attachment to the furniture they rest on. But when required or desired, there are several ways to secure chaise and chair cushions and headrests to the furniture. These include: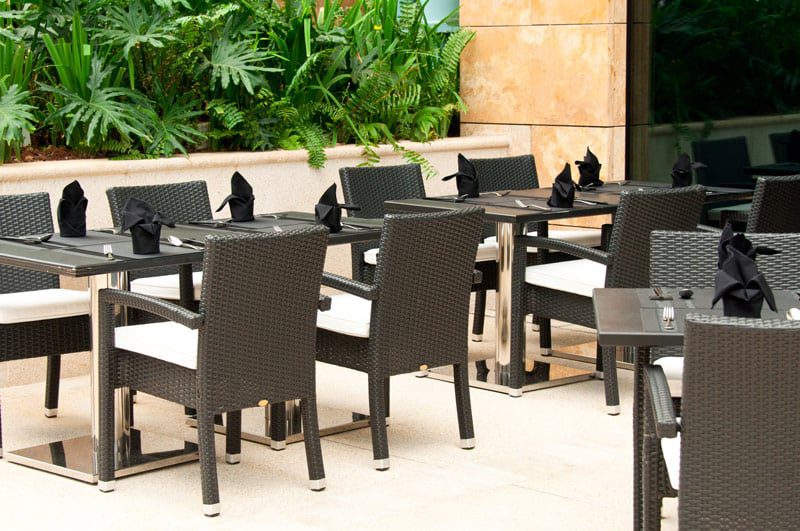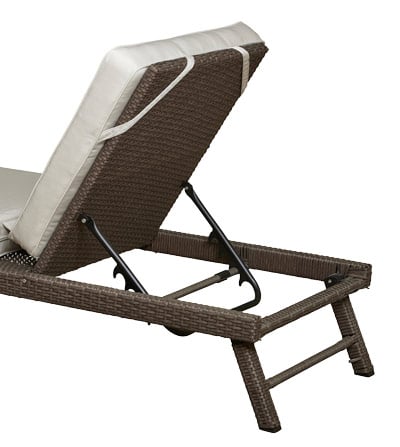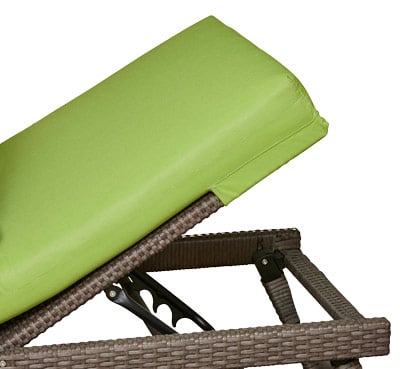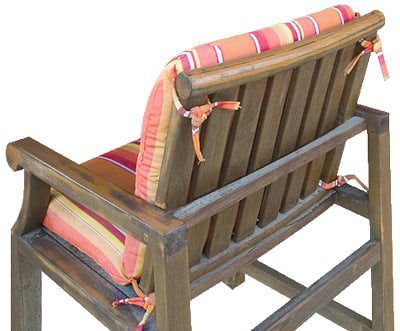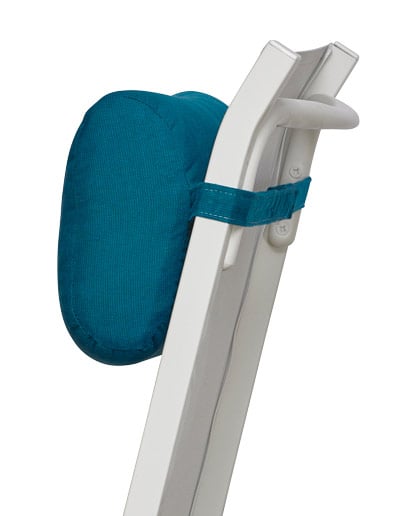 Our standard construction method provides a Dacron wrap around the foam core for shape, loft and comfort. Choose from a variety of fill options listed below. To aid in the drying process: for all styles and fills, unzip the cushion and drain excess water and stand cushion on its side to dry. Once dry, close zipper.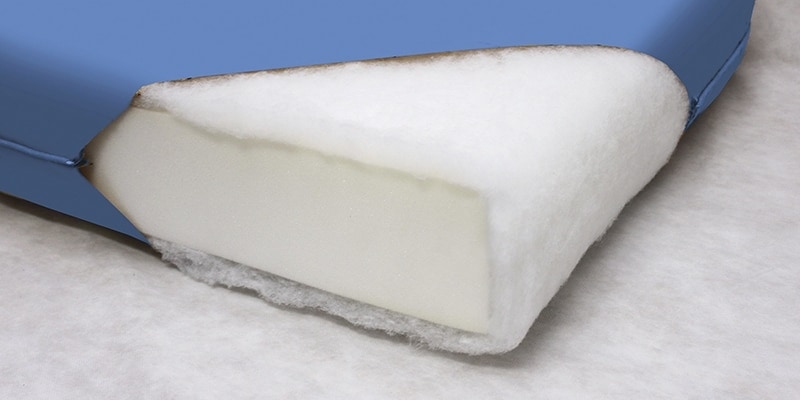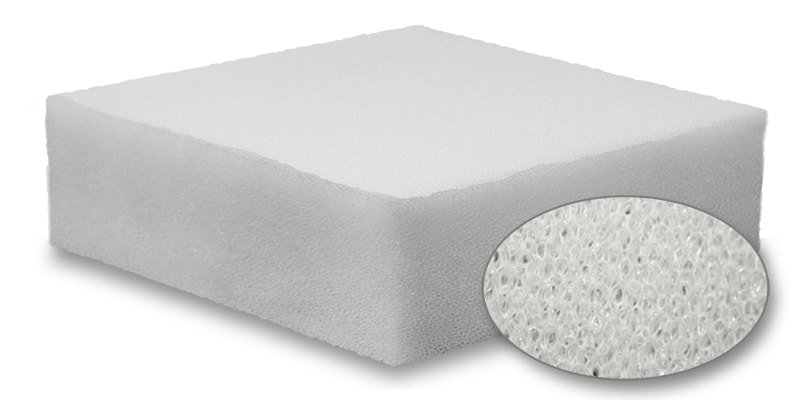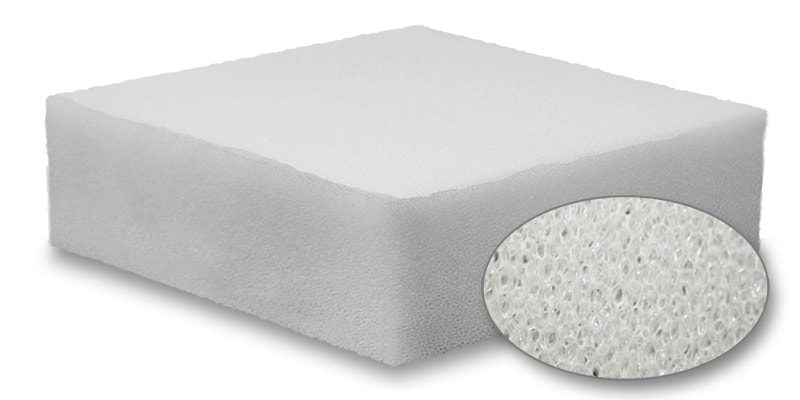 Long lasting comfort with quick drying capabilities. Dries easily after exposure to rain or other forms of moisture and humidity. The open cell design provides maximum water drainage and air circulation allowing cushions to be back in service quickly after being wet.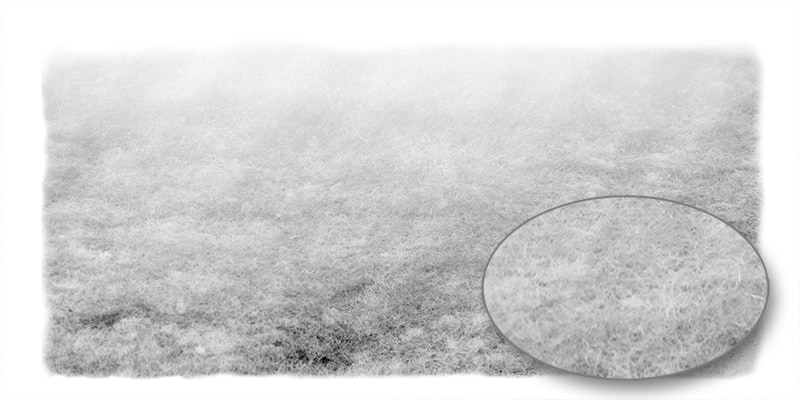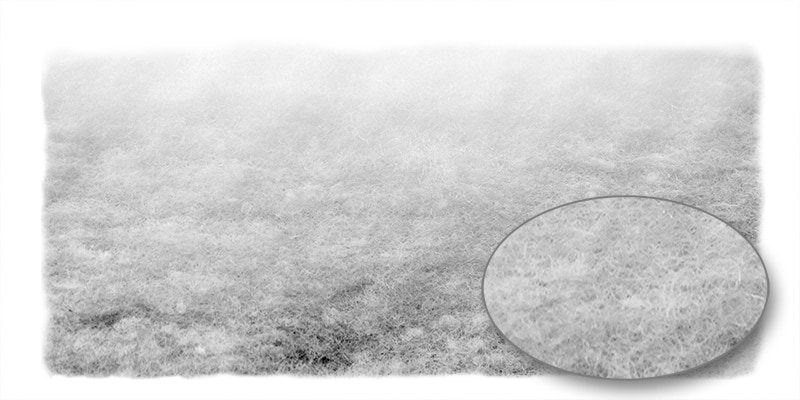 Compressed fiber filling is economical and has a low water retention level. It drains fast and dries quickly, depending on the present weather conditions at your outdoor setting.
Pillows are available in all sizes and shapes with 100% Polyester fiberfill. Custom accents and options include welts, fringes, braiding, notching, tufting, zippers, and foam fill available upon request.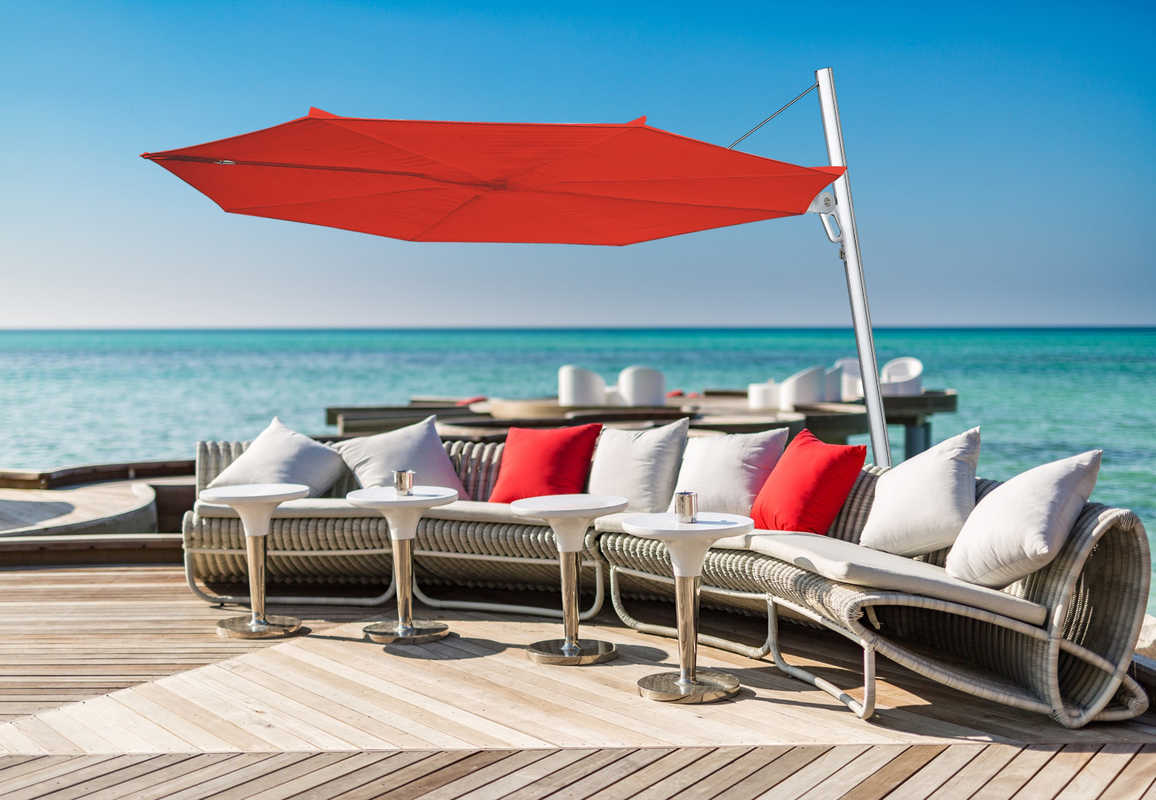 Throw pillows can be customized with a matching or contrasting welts, buttons, multiple fabrics and decorative trim such as ropes and fringe.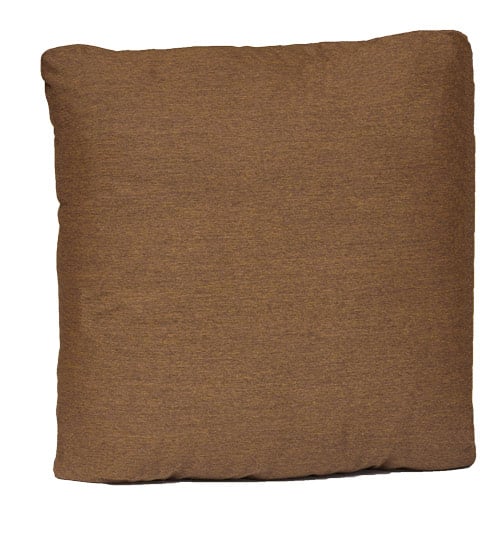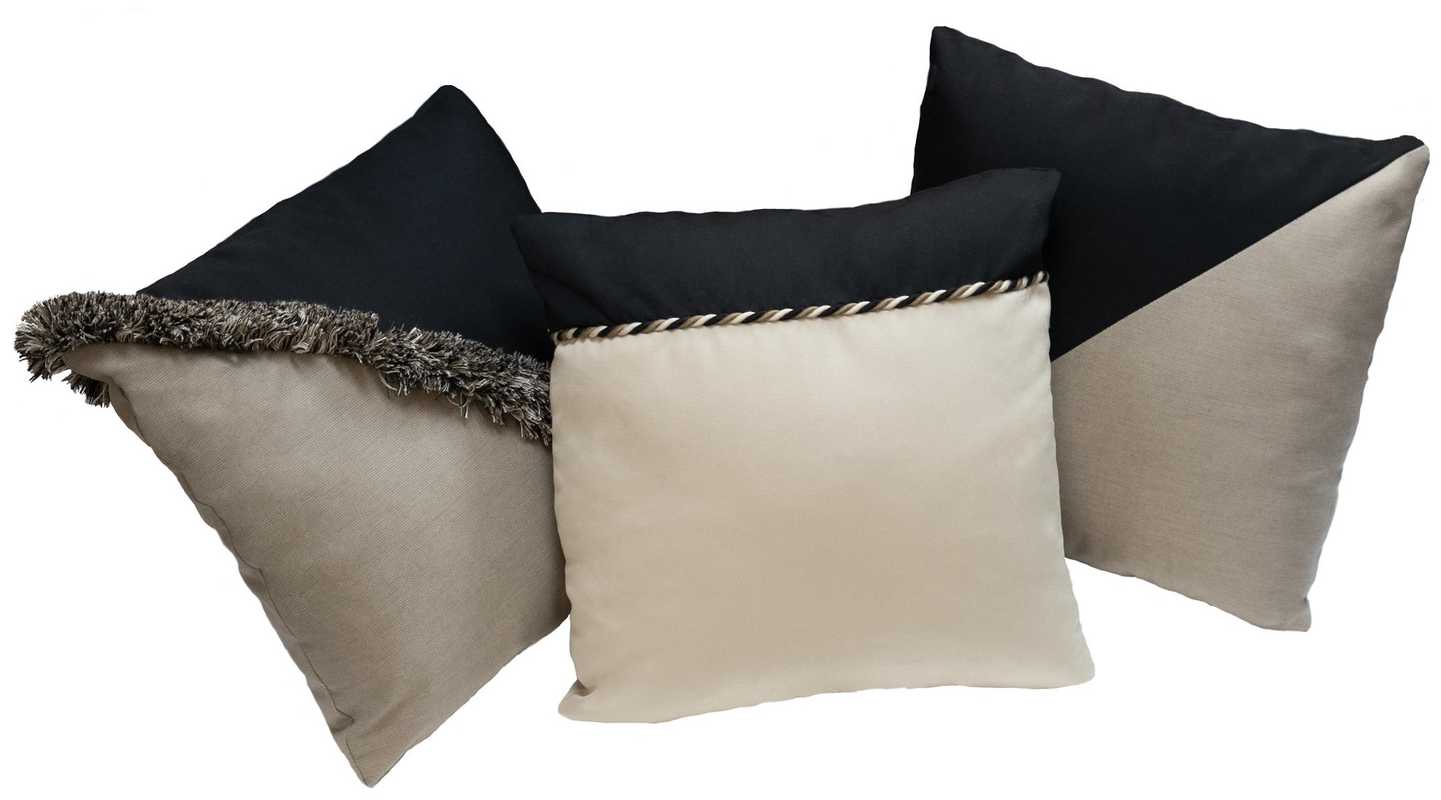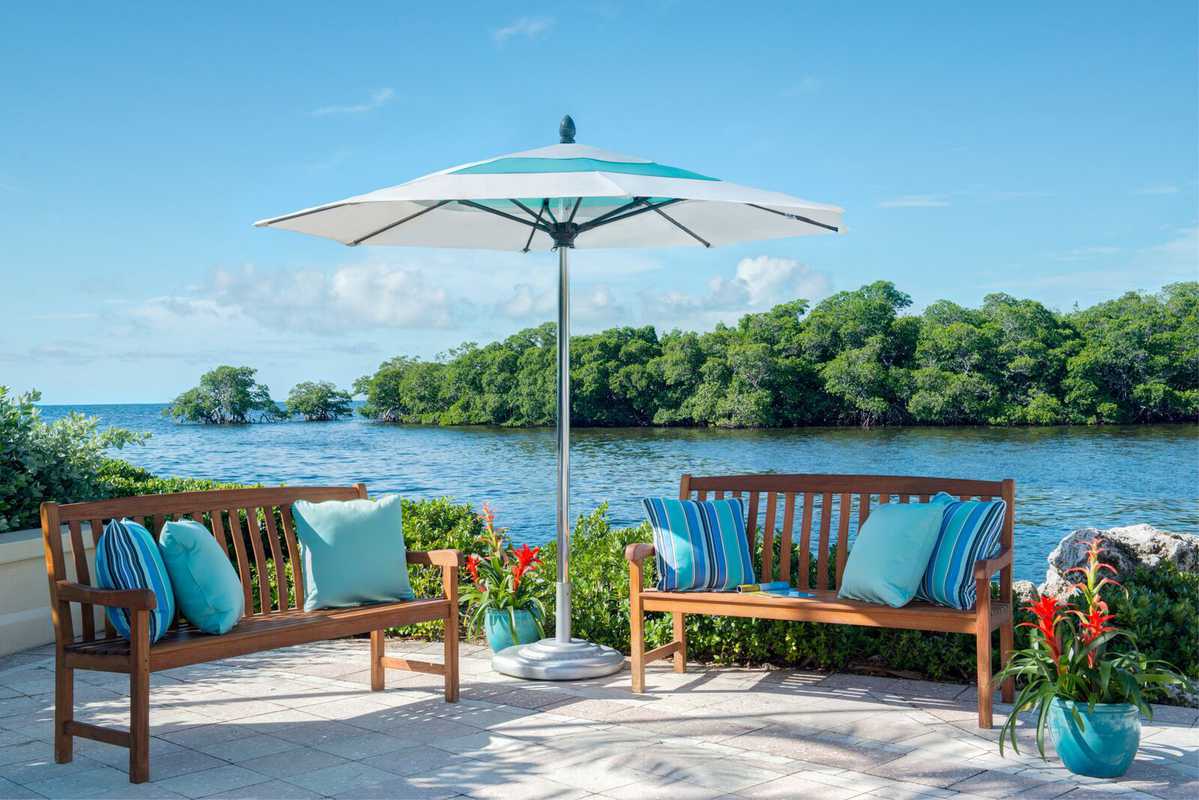 POUFS are idea for sitting, footrests, mini soft tables, and much more. They are available in a variety of colors and patterns to match your décor.
Cube – 20" x 20" x18"
Cylinder – 20" Diameter x 18" Tall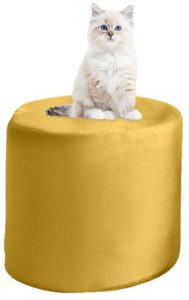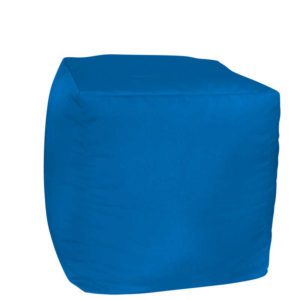 When selecting fabrics for your cushions and pillows, keep in mind that while some colors are the same in both marine grade and furniture grade, there is a difference in the material. Furniture Grade fabrics have a softer feel, are less likely to wrinkle, and are slightly lighter weight making them more comfortable for cushions and pillows, though also practical for umbrella canopies. Both grades are made of solution-dyed acrylics and are mildew and fade resistant. Contact us for more information.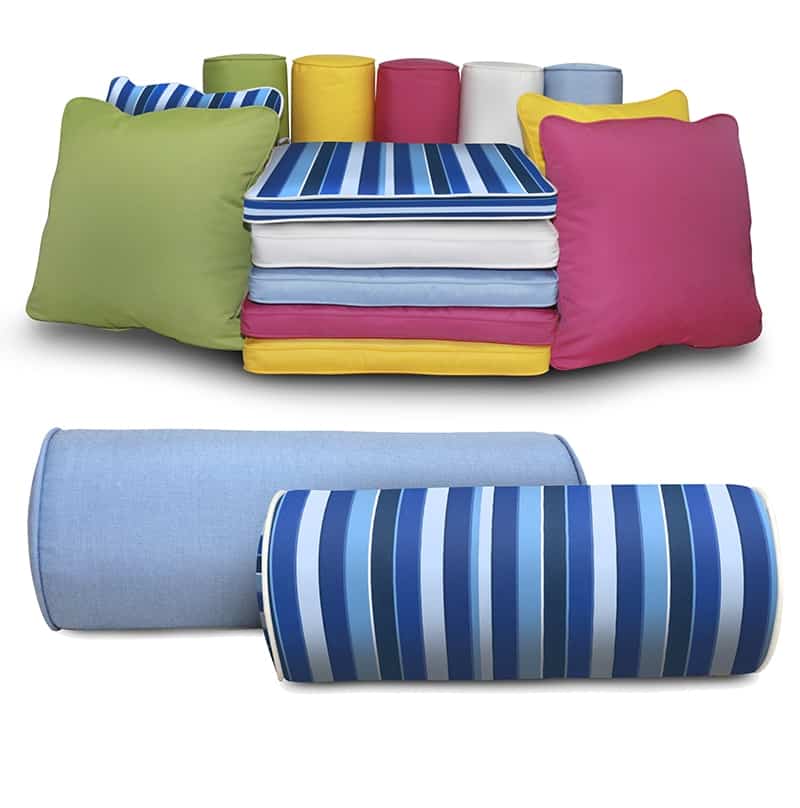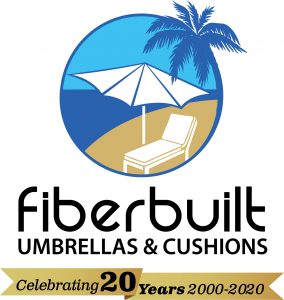 2201 W Atlantic Blvd, Pompano Beach, FL 33069, United States
Tel: 954-484-9139
Toll-free: 866-667-8668
Fax: 954-484-4654