DIAMANTE UMBRELLA
The largest of our Prestige Series, this umbrella features a one piece, 2.5″ diameter pole with a .125″ wall thickness aluminum core and our FiberTeak™ simulated wood finish. For freestanding use only, all have 0.75″ diameter ribs and provide shade coverage with canopy sizes up to 13′ octagon or 10′ square. Optional double vent or Aruba canopies are excellent for locations that experience high winds. Designed for use in hospitality settings such as restaurants, hotel pools, resort patios, country club outdoor dining, and ocean front properties, these contract grade umbrellas provide years of durable service as well as a wide array of fabric and finish choices to compliment the décor of any outdoor space.
Diamante Umbrella Features
– Flexible fiberglass ribs with molded nylon joints, hubs, and end tips
– FiberTeak™ finishes on poles and finials simulate the look and feel of real wood
– Stainless steel hardware
– The poles are made with heavy-duty aluminum cores and a protective, textured fiberglass coating for excellent durability
– Pulley & Pin lift is available in place of Push Up & Pin. When ordering change the end of the model number from PU to PP.
– Single vent canopies standard with vent ties and storage ties
– Custom top options include double vent, sewn vents, valance, alternating panels, trim, banding, and logos.
– Standard tops are made of marine or furniture grade, solution-dyed acrylic. See Fabric Selection Here
Size/Shape
 MODEL#
Pole Finish
Fiberglass Ribs
Lift
Height
Weight
9′ Oct
9DPU

TK – Teak

CH – Chestnut

AG – Aged Teak

One piece,
2 1/2″ diam
aluminum core,
FiberTeak™
Simulated
Wood Finish
Push Up & Pin
96″
41 lbs
11′ Oct
11DPP
Pulley & Pin
102″
45 lbs
13′ Oct
13DPP
Pulley & Pin
108″
70 lbs
6′ Sq
6SQDPU
Push Up & Pin
96″
37 lbs
7 1/2′ Sq
7SQDPP
Pulley & Pin
102″
39 lbs
10′ Sq
10SQDPP
Pulley & Pin
108″
65 lbs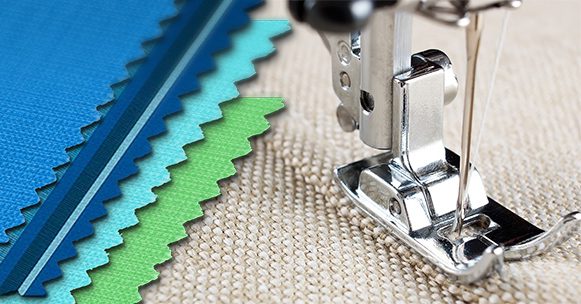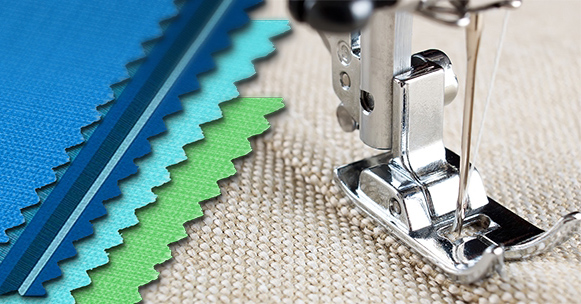 Fabric Options
FiberBuilt offers over 450 high quality, durable Marine and Furniture Grade solution-dyed acrylics that allow you to choose the colors and patterns to make your outdoor décor exceptional.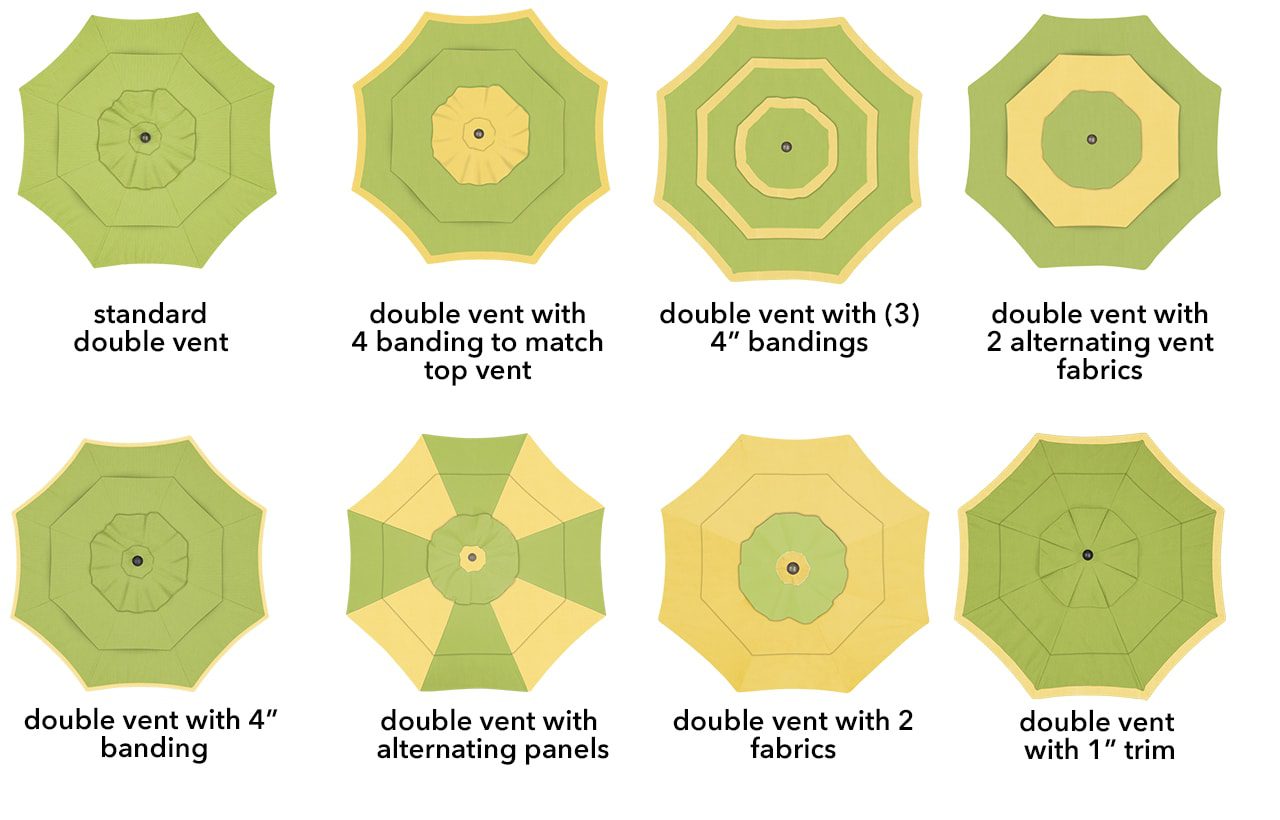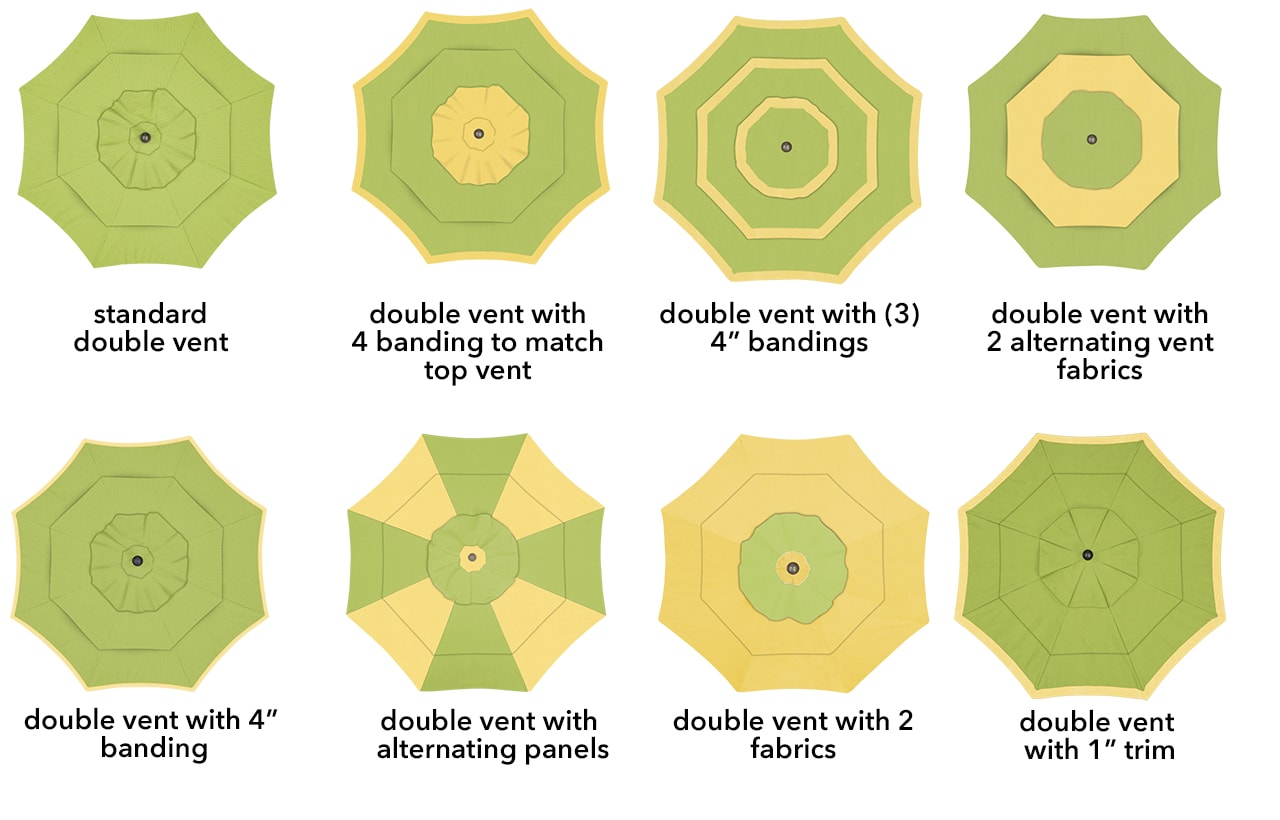 Logo
For truly distinctive shade products, consider adding your property name or logo. We can silk screen or embroider logos onto the valance or panel of umbrellas, onto Cabanasand, and Tents. You can choose to place them just once per umbrella, on alternating panels or on every panel. Contact our office to discuss this branding option in greater detail.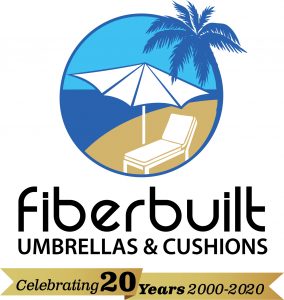 P.O. Box 9060
Ft. Lauderdale, FL 33310
Tel: 954-484-9139
Toll-free: 866-667-8668
Fax: 954-484-4654