Does this question sound familiar: My outdoor dining table has a hole for an umbrella, do I still need an umbrella base?
Customers ask this quite often. The answer is Yes!
The hole in an outdoor dining table by itself does not provide sufficient support to keep your umbrella standing tall and secure. Tables can range in size, shape, material and design and are often light weight. Too light to guarantee the fixed stability of an umbrella. And while some tables may have a decorative ring to keep the umbrella pole centered, come a windy day, you'll find that the umbrella's not truly secure, nor weighted down. In such cases, a good gust could result in the umbrella catching the wind, falling over and taking the table with it. Many outdoor tables don't even have a holder below the table top and are truly not meant to be the sole support for your umbrella.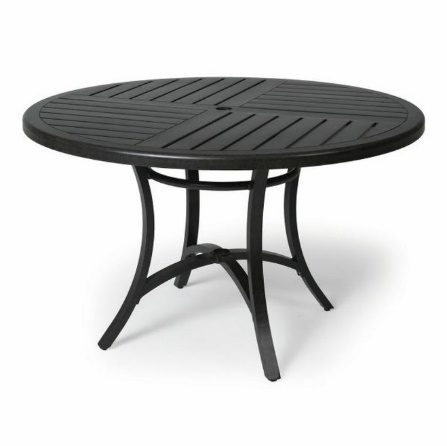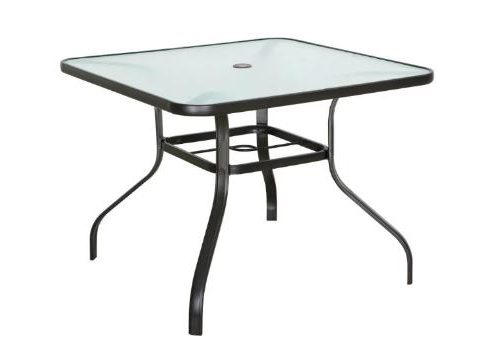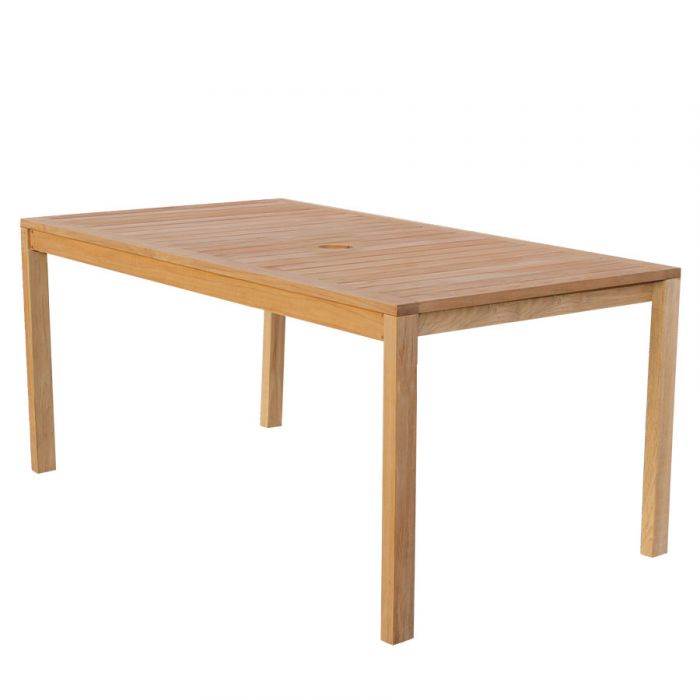 Properly weighted bases, secured either with knobs or thru-bolts, provide the stability and appropriate support for the long-term use of in-table as well as free-standing umbrellas. We feel so strongly about the importance of securing umbrellas in properly weighted bases, that we included it in our warranty.
FiberBuilt offers several base styles with a low-profile shape so they don't interfere with the table's leg design and finishes that coordinate with both the umbrella pole and your casual furniture.