Part of FiberBuilt's reputation for manufacturing durable, contract quality umbrellas can be traced to the individual components we use.  Elements including the heavy-duty hubs and the aluminum poles with .125 wall thickness, but especially our fiberglass ribs.  The rib construction withstands the harshest weather conditions, including intense sunlight, high winds, salt water and driving rain without decaying or losing its shape.
Our ribs bend and flex back into position.  The flexing action reduces and disperses the energy from the wind. This is truly where we show why our motto is "Flexibility is Our Greatest Strength" and why are ribs are warranted against breakage.  
Depending on the size of the canopy, the majority of our frames will be made with either ½" or ¾" fiberglass ribs.  The smaller size umbrellas, for example the 7 ½ ft Market, 8 ft Lucaya and 9 ft Bridgewater, use a ½" rib which provides flexibility.  For larger canopies which are also heavier in weight, we use a ¾" rib for greater support.  Both are durable, resilient and will provide years of trouble-free service.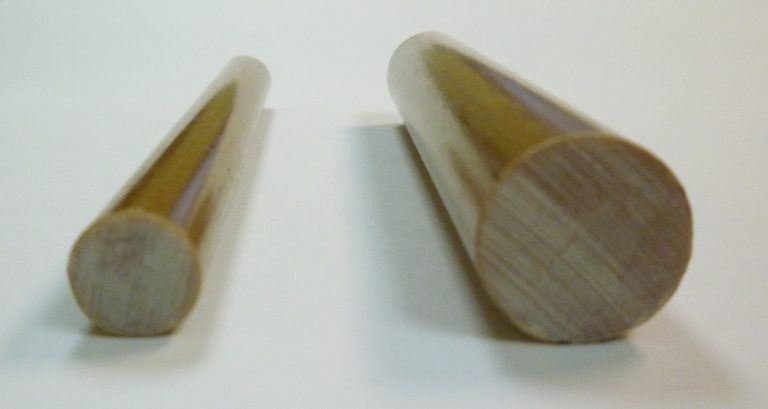 Other important aspects to the rib construction are the molded nylon joints and end tips.  
The joints reinforce the connection between the long rib arms and the shorter stretcher rib.  The ribs attach to the central hubs with rust resistant, stainless steel pins. 
The end tips fit, as you'd expect, on the outer end of the rib and are shaped like arrow tips. They help to keep the rib ends in the pockets of the canopy.  The end tips are made in sizes to accept the diameter of the rib (including the 3/8" rib used on Garden umbrellas), as well as to match the color of the ribs. 
Lastly, in the unlikely event that a warranted FiberBuilt umbrella rib is damaged, you can replace that rib.  We can provide you with the right size and color replacement that can easily be swapped out rather than having to purchase a new umbrella.  We provide both written instructions and you can check out our youtube video How to Replace a Rib (https://www.youtube.com/watch?v=tHNKvwLJL2E).